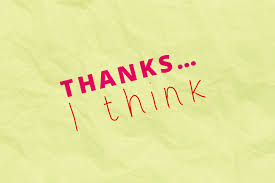 As a Chicago magician and corporate entertainer, I perform onstage and close up in a variety of venues: employee appreciation events, cocktail parties, trade shows, hospitality suites, etc.  People are always very appreciative of my magic, but I always take their compliments with a grain of salt, not because they're lying, but because most people have little with which to compare me.  Which is to say, most audiences have never seen a magician live and in person before, or at most they have seen one or two, so most viewers don't have a broad range of experience.  Given that, I don't know if their compliments mean, "Wow, YOUR magic is astounding and entertaining?" or simply that, "Wow, you sure fooled me the way I expect a magician would!"
Which, frankly, doesn't bother me a bit.  All I care about is that I get to make people happy and give them a moment of astonishment.  And that I get paid to do card tricks for money continues to delight me on a daily basis.
However, occasionally I get a very insightful comment.  One of my favorites occurred after I did my corporate magic show at a company holiday party.  After the show, a couple approached me and said:
"Thank god you weren't another crappy magician!"
That one simple sentence said so much.  At first glance it might seem off putting, but I knew exactly what they meant.  As in all art forms, magicians possess a range of skill levels and abilities.  But most audiences aren't aware of that.  They think that fooling them is your job, so if you accomplish that, you must be a good magician.  And sadly, there are some magicians who share that point of view and perform nothing more than old, standard tricks the same way everyone else does, knowing they don't have to concern themselves with developing a unique, entertaining and baffling show.  Performing magic in an entertaining and compelling manner goes far beyond fooling the audience, but why bother when the average audience won't know the difference?
This means that sometimes run-of-the-mill magicians end up in front of paying audiences.  And given the fact that people rarely see live magic, it takes just one or two sub-par performances to leave the impression that magic in general is a fairly low level of entertainment.
This couple clearly had that experience.  More than once.
So when they said "Thank god you weren't another crappy magician!" what I heard was, "You were actually baffling and entertaining in the way a good magic show should be!"
Now THAT'S a compliment.